I am loving that it is already Wednesday!
Sweeeeeeeeeet!
I am loving the goodies The Hubs had for me last night.....
Lilies and Tulips and Roses!
And chocolate! I couldn't tell you the last time I got o
And dinner last night....I had Blackberry Cobbler for dessert...oh.my.gawd....it was the best I have ever had. We may or may not have cleaned the bowl......
I am loving that The (the awesome, amazing, sweet, sexy, fabulous, best) Hubs surprised me with a little long weekend trip to The Smoky Mountains this weekend!
ust the two of us...and the pups! I am soooooo excited!
We'll call this our little Babymoon! :)
I am loving that T-Word is coming in town this weekend and we get to have a girl's dinner before I head out of town!
YAY!!!!
(does anyone else miss my brown hair?)
I am really loving my new blog look!! Go ahead, grab my button...I know you want to.... :)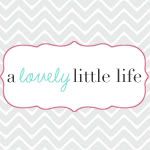 I am loving all the planning with the nursery!
I have the crib, wardrobe, and I think the fabrics all picked out...now I just gotta order them... :)
Happy Wednesday!!