One of my fav blogs,
Life In the Fulmer Lane
, hosts Thoughtless Thursday and I thought I would play along this week for a few reasons....
First, I am pretty thoughtless today with this not-so-lovely weather Nashville is having
Second, the idea of Thoughtless Thursday is to pick any random picture(s) that comes to mind, post 'em & chat about 'em....I just so happen to have
several
pictures I would like to post. I will be displaying a collage of pictures if you will....aka, my round up of the wedding videos! :) You can find the first two
here
and
here
, (they are the bridal party walk-in and the ceremony)
Third, I have played several other games the past few days, why not round out the week!? :) And of course to show some love to
Katie
!? :)
So, here goes...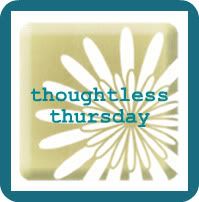 The Reception with songs played from the reception and it makes me happy on this thoughtless - gloomy day! :)
This one may require a little explanation, if you know me and my husband you know we are die hard SEC football fans. Die Hard. We live and breathe for those weekends filled with tailgating (the grove does it the beast.....I'm just sayin'), chanting, Jack Daniels, poms-poms, good friends, and some good ole fashioned rivalry! More specifically his Tennessee Vols and my Ole Miss Rebels!! HOTTY TODDY!!! :)
(thank God, they aren't huge rivals!:))
We even planned our entire wedding around their schedules which ended up being all for nothing....but that is an entirely different post! Anyway, when Daddy made this
DVD
he created it for
us
, which means he
had
to add some Alma Mater love for us! :) We had Rocky Top, Dixie, and Hotty Toddy playing all throughout the reception, it was awe-some! The pics you will see at the reception are when 1 of the 3 were playing and we were rocking out! I LOVE IT!
Anyway, there is my explanation.....enjoy:
Happy Thoughless Thursday! Now head over to
Katie's
blog and check out the rest!